Lawrence Cleary is a Co-Director of the Regional Writing Centre at the University of Limerick, Limerick, Ireland. He is a newly-elected member of the EWCA board.
Since 2011, at the Regional Writing Centre (RWC) at the University of Limerick, Ireland, I have been interviewing prolific writers, both academic and creative, about their writing processes, how they assess their writing situations and their strategies for negotiating the process in a given situation. The RWC's series was inspired by Hilton Obenzinger's How I Write Series at Stanford's Hume Writing Center. Though Stanford's series is much better funded than my meagre attempt at the University of Limerick, the effect is nevertheless the same: to make the process of writing more visible. We can watch fishermen tie a knot on YouTube or watch how a Ferrari is manufactured on TV, but when was the last time a prolific writer's writing process was documented on time-lapse video for all to watch?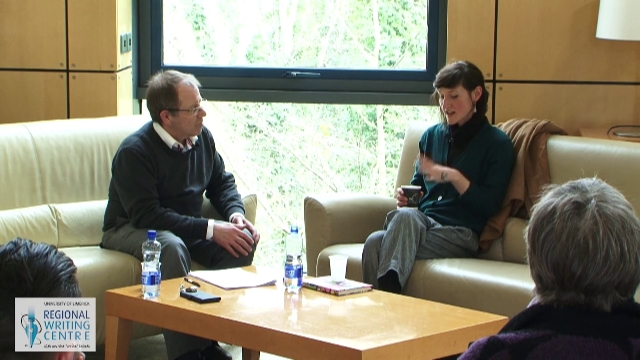 The RWC calls its series How I Write, Ireland, and as they do in Stanford, we video record and transcribe the interviews with prolific writers, posting the video and transcripts on the Regional Writing Centre's website, accessible to everyone on Earth who has internet access and are curious about how good writers write. We also include written lesson plans that identify things the writers have said and present them as prompts for in-class or at-home free-writes and discussions, getting novice writers and teachers alike to be more conscious of what they do, what they think, what they feel and how they incorporate others into their process when they write.
For some time, it has been in my mind to extract those portions of the interview that inspired those prompts from the video and present them as self-contained ten to fifteen-minute video lesson plans. Not long ago, I received a bit of money from the t1Step programme, an Irish education programme that is promoting the use of technology for learning. That small amount was enough to motivate me to get two video lessons up and running. These videos are listed as Video Lessons on our website, and as one can see when they click on the link, the first speaks about the role of cultural capital in the making of a good writer, and the second interview focuses on the role of deadlines in the writer's process.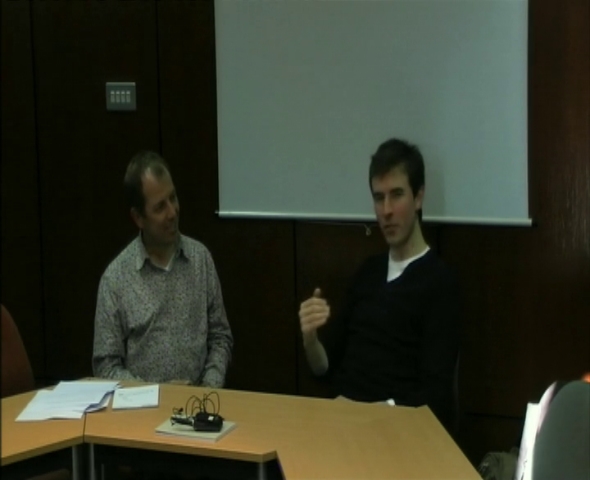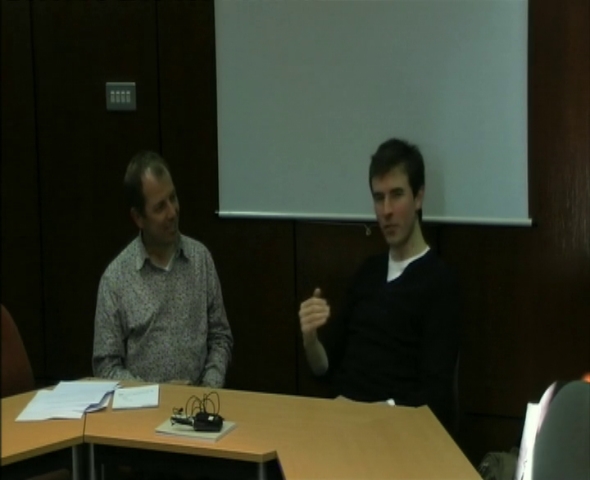 These short video lessons are true testaments to the individuality of the writing process. The videos compare two writer's opinions about a particular issue. Revealed is that despite having diametrically opposing positions on the matter being discussed, they both end up in the same place: lauded writers with publications that go around the block and back again.
We hope that students and teachers alike will delve into our growing bank of interviews and use them to learn how good writers go about the process of writing, how they contend with obstacles to their writing goals and how they analyse the situations into which they write. It is our hope that these writers' revelations about their own processes will offer novice writers ideas about how they might better negotiate their own process and better assess the writing situations that confront them. It is our hope that these videos and video lessons will instigate and perpetuate a conversation on writing that began long before we came along, but that the RWC, nevertheless, made a primary mission when we established our ethos ten years ago this coming April.
The Regional Writing Centre asks users that find the resource valuable to help us with our research on this resource by answering the appropriate questionnaire on our How to Participate page.  One survey is for those using the resource as a teaching tool and the other for those who use the videos as a learning tool. Any feedback or information that you can give about how you used our resource would be gratefully received as the information will assist us in future funding applications for this resource. Enjoy.